It's a Boy! Greg Montgomery Futcher Born January 3, 2001, at 8:13, and these pictures posted at 1:45pm Weight - 8 lb. 14 oz.
---
"Greg" comes from Greg Maddux, the Braves pitcher famous for his four consecutive Cy Young awards, and one of the most intelligent players in the game.
We chose "Montgomery" for a middle name because it's a good Southern name!
---
I'd just like to know who's stopping by! Please fill in your name below after you've looked at the pictures. If you'd like to send more than your name, try this instead.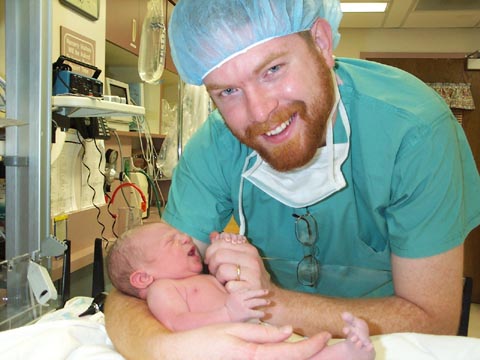 Since Greg was born via Caesarean section, like Andruw, I was in scrubs again to see him born.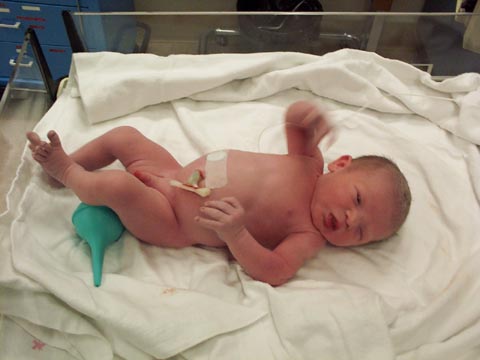 Since the Caesarean was scheduled, Greg didn't have Andruw's pointy head that came from having to be in labor. Even without that height advantage, Greg tied Andruw's height mark of an even 22".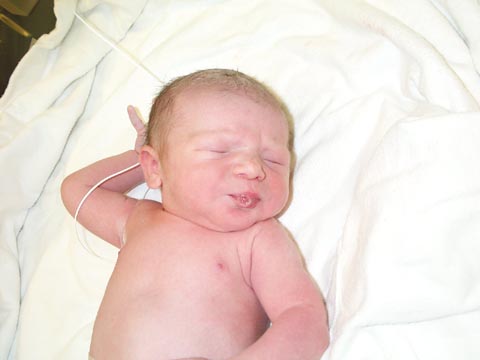 Here, he strikes a pose and blows a bubble...pretty advanced skills, if you ask me!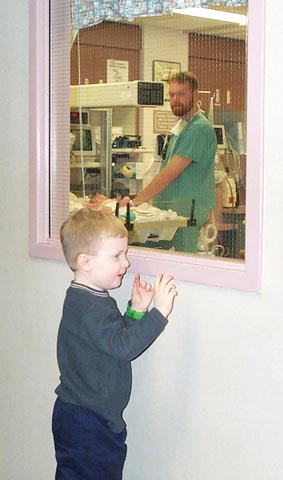 Andruw came to see his baby brother. When Grandma asked what he thought about the baby, he said, "It's good."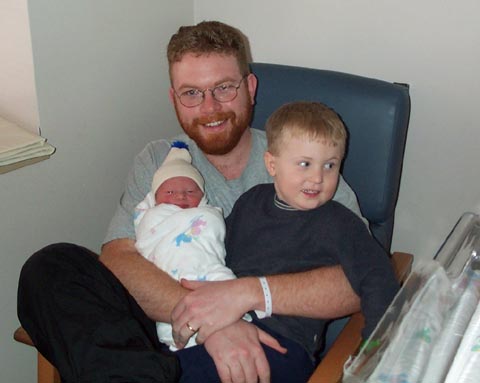 Me with the two boys...for about a second. Andruw's itching to get down, and isn't too worried about holding his brother right away!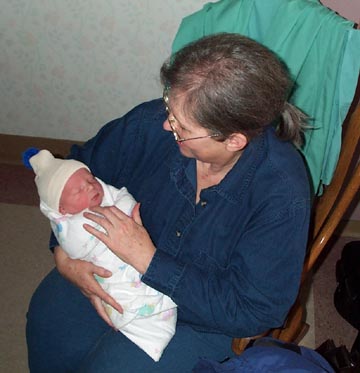 Of course, Grandma's always there to fill in when he needs some holding!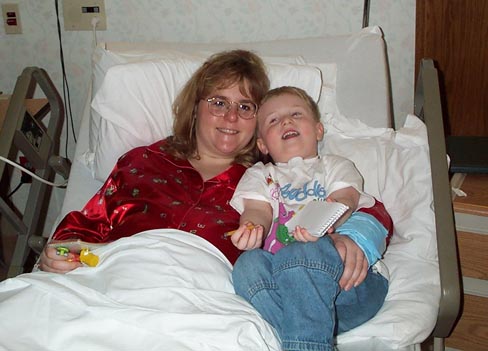 Andruw likes to make sure that Mom still knows she's got to snuggle with him, even in the hospital!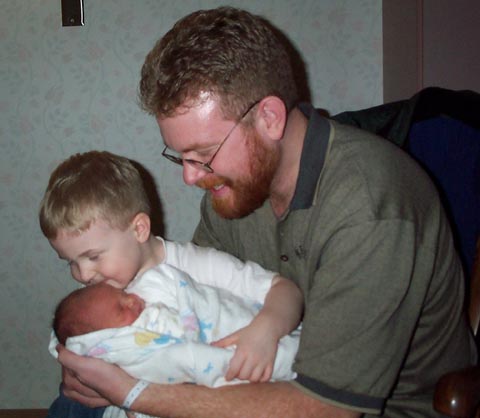 It took some time, but Andruw's finally getting comfortable giving the baby kisses. Hopefully, a good sign?!?!
BTW, please excuse the lack of originality in this page's design - I'm kind of busy right now, you know!